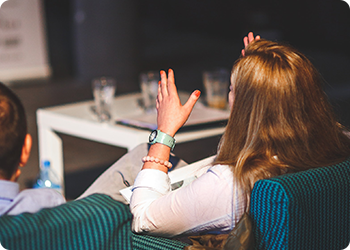 Signpedia has designed a number of workshops to run across Australia, to provide tailored services to groups of Deaf persons and their families.
Workshops run in blocks, between 3 – 7 days in various cities around Australia.
Workshops have been designed to:
Provide Auslan training, in groups and one-to-one tuition
Learn and build up new skills
Build up independence skills
Meet and interact with other Deaf people or children
Provide respite for carers and families
Sessions run throughout different times in the year and are subject to availability.
Benefits of attending our workshops:
Meet and make new friends
Communicate in Auslan
Learn from Deaf role models
Build up social and support networks in your local community
If you would like to know more information or register an interest in our upcoming workshops, please contact us by clicking Contact Us. We look forward in discussing our workshops with you.