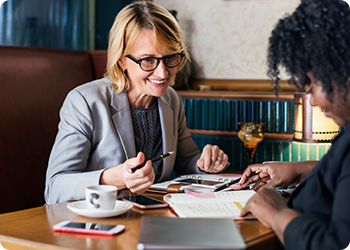 Do you have letters or documents that you find hard or difficult to read and understand? Some letters and documents have words that you may find confusing. That is OK!
At Signpedia, we have a number of trained and accredited professionals who can sit with you and read letters and documents with you and translate it to simple English.
It is important that you understand and respond to some letters or documents that have been sent to you, especially when they are government letters. This is because sometimes these letters need a response within a certain time. This can happen with Centrelink or Department of Housing letters.
At Signpedia, our trained professionals can read letters and documents and arrange a suitable time to discuss with you, in person or through video chat. This is so you are comfortable and can ask questions privately and confidentially.
At Signpedia, urgent letters and documents are always our priority.
If you would like further information or would like to discuss about using our translating service, please contact us by clicking Contact Us. We look forward to discussing our translating service with you.